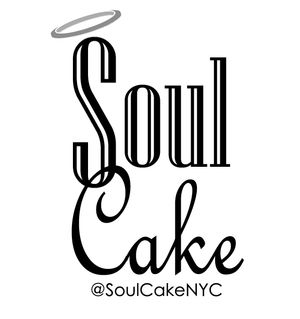 SOULCAKE FACTS:  
Genre: Rock, Indie, Folk, Pop  
Hometown: East Village, New York City  
Associated bands: The Bowery Boys; No Valentine  
Influences:  Elvis Costello, Foo Fighters, The Velvet Underground, Paul Weller, Bob Dylan, The Ramones, Talking Heads, Herbie Mann    
Publishing: EarArt Publishing (ASCAP)  
Formed in 2018, SoulCake's roots are deep in New York's East Village music scene. They spent the latter half of 2020 playing for outdoor audiences at cafes, parks and gardens around the City, and even live streamed from the rooftop of the famed Chelsea Hotel. The Village Sun cited them as one of the Top 10 Original Bands to see in NYC and their debut 4-song EP was released in October 2021. And in 2022 SoulCake was spotlighted by Manhattan Beat as one of 10 outstanding under-the-radar musicians who rocked New York City.
Singer/songwriter/guitarist Joff Wilson leads the band, be it the core acoustic trio or an extended electric lineup. Joff is the founder of bands The Bowery Boys, Irthlings and Fugitives. He has shared the stage with blues greats Junior Wells and Joe Beard. He accompanied Jim Carroll (Basketball Diaries) in the early 90's and played with David Peel's band later in the 2000's. This latest musical vehicle showcases years of incredible songwriting. Laura Sativa adds the flute and percussion; Sarafe on bass and vocals finishes the recipe. Joff's songs have great hooks and memorable choruses, and something more that keeps people humming all the way home. SoulCake shows are full of surprises from unannounced guests and spontaneous repertoire to new interpretations of audience favorites. 
Press Photos